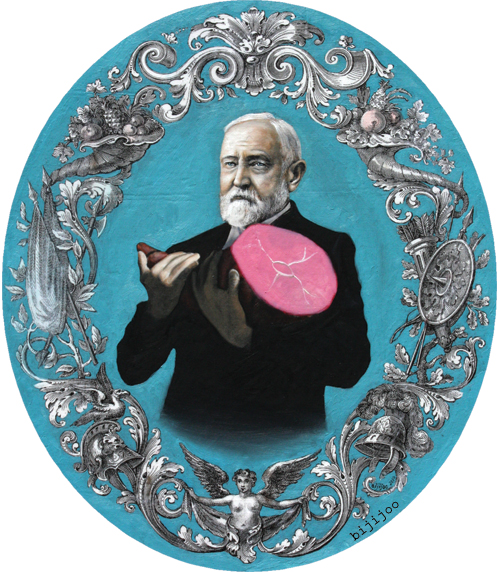 23rd PRESIDENT
NAME: Benjamin Harrison. He was named after his paternal uncle Dr. Benjamin Harrison and his great-grandfather Benjamin Harrison, signer of the Declaration of Independence.
PHYSICAL DESCRIPTION: A stocky figure with a large paunchy torso set atop short stubby legs, Harrison stood about 5 feet 6 inches tall and had a fair complexion, blue eyes, and light brown hair that had been corn-silk blond in his youth. He was among the last of the nineteenth-century statesmen to wear a full beard; Harrison's had a reddish tinge. He spoke in a high, soft voice. He dressed fashionably. His health generally was sound, except for a brief physical breakdown in 1867 brought on from overwork.
PERSONALITY: Known as the "human iceberg," Harrison was stiff and formal in dealing with people. He disliked small talk. He could not tolerate inefficiency or incompetence in subordinates. He tackled problems through mastery of detail. Although he lacked both charisma and the common touch, he was widely respected for his intelligence, honesty, attention to duty, and diligence. "Integrity formed the backbone of Harrison's character," according to biographer Harry J. Sievers. "His active intellect firmly backed by moral courage, he was regarded as a bulwark of political decency." He was among the best extemporaneous speakers of his day.
PRIMARY SOURCE: DeGregorio, William A. The Complete Book of U.S. Presidents. 7th ed. Fort Lee: Barricade Books, 2009.